NEW - promotional price from 8,90€*!
*when buying 6pcs
BUM BAC fresh, juicy, light wine with delicate bubbles- simply EXPLOSION OF TASTE!
The first ever PÉT-NAT from TOKAJ MACIK WINERY.
Pét-Nat or Pétillant Naturel translates as naturally sparkling wine.
This naturally sparkling wine was created by fermenting the must directly in the bottle. Unfiltered with natural sediment, which adds velvetiness and body fullness!
This new wine offers great refreshment with low alcohol!
⊗ATTENTION!⊗ CHILL THE WINE WELL BEFORE OPENING!!! MAX 6 ºC!
Watch the video how to open BUM BAC safely!
WE ARE NOT RESPONSIBLE FOR ANY ACCIDENTS!
The wine from our organic vineyards is made by fermenting the must directly in the bottle. Unlike sparkling wine, which is made by secondary fermentation of the wine and is aged for a long time, BUM BAC is drinkable as a young fresh fine sparkling wine!
Want to know more? Read in our blog what is the difference between Pét Nat and sparkling wine. BLOG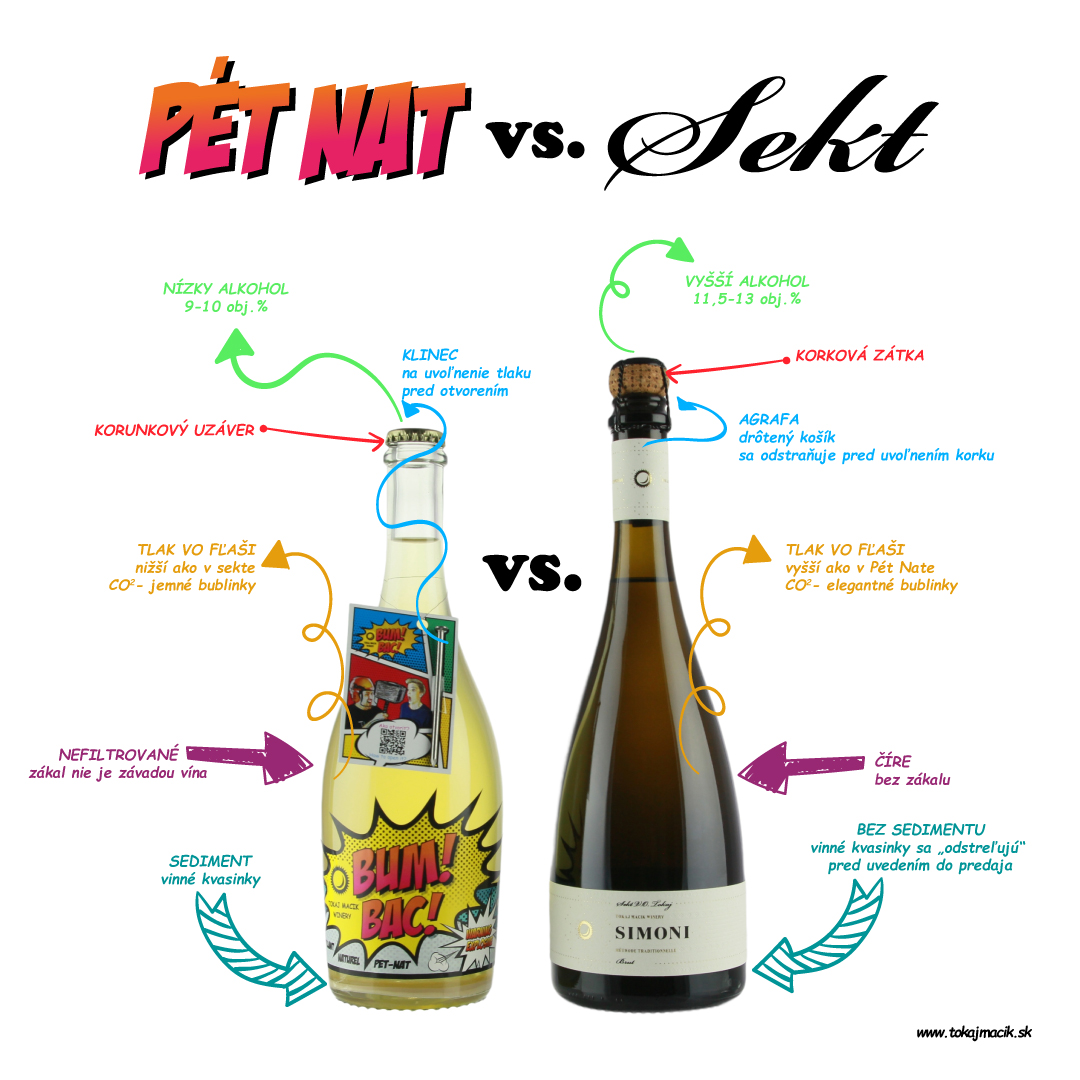 The wine is unfiltered with a natural sediment of yeast, which is not a defect.
Pét-Nat- Pétillant Naturel- Naturally sparkling
Wine without a geographical indication
Wine from Slovakia
Alcohol: 10 % vol.
Volume: 0,75l , Packing: Carton 6x0,75l
Ako otvoriť Pét Nat?